Project management
at Faircom
Even the smallest project stands or falls with project management. This truism, however, becomes the decisive control variable for complex projects with a multitude of different and sometimes competing influence variables. However, many projects that get into difficulties fail less because of the control of the imponderables, the calculation of the influencing variables or the interlocking and interdependent schedules.
On the contrary, it is often the so-called soft factors. A wrangling over competencies, hidden agendas, shortcomings in open communication and problems with mutual chemistry are usually the real obstacle drivers. This applies increasingly to the Asian region, where, for example, a feared or actual loss of face can have catastrophic consequences.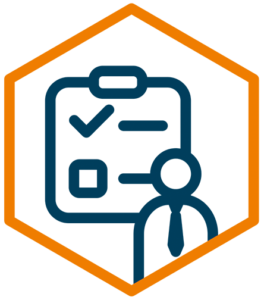 Three management pillars for your project
For this reason, Faircom Industry Solutions' core team consists of three different project management pillars in addition to pure management skills.
Mr. Tri Vu Quoc is not only indispensable as an internationally experienced project manager, but as a cultural expert he is also responsible for the precise coordination and preparation of all important negotiations and contacts as well as dealing with local stakeholders. He is responsible for deciding on the respective approach because he knows his way around and has an overview of the consequences. This includes organizing the entire environment and managing the existentially important supply chain. 

Waldemar Graf has held various positions in project management. He knows to fit in as he has frequently assumed responsibility for management. In addition to his tasks in project management, he focuses on the precise description, regulation and constant coordination of all competencies and responsibilities to be assigned in the project. As an expert in project communication, he is also responsible for internal conflict management and advising the client on personnel issues.

Rolf Thelen is the chief consultant for the Faircom Industry Solutions when it comes to the assessment and planning of all project processes. The anticipation and elimination of obstacles and discrepancies has, so to speak, passed into his blood. However, he also plays the role of an independent coach in every project. The project-related operational blindness affects almost everyone involved during larger projects. This can prove devastating in any crisis. An experienced coach recognizes the critical factors unerringly and gets the project back on track with minimal effort.
Maybe this is also interresting for you