Support
for your on-site installation
As soon as the planned equipment by your company has been dismantled and packed, the project enters a completely new phase. Perfect preparation for arrival, customs clearance and unloading, including transfer for overland freight transport, form a separate sub-project. Experienced specialists must now be available on site. It is decisive to plan down the logistical processes to the last detail – always enabled by good relations.
This means smooth interactions of various central offices, trustworthy subcontractors and local authorities. It is not unusual for decisive improvements to be made to the respective infrastructure in advance. In any case, it can be said that the technical professionals in Vietnam have built up outstanding expertise over the last thirty years. These must be put to expert use.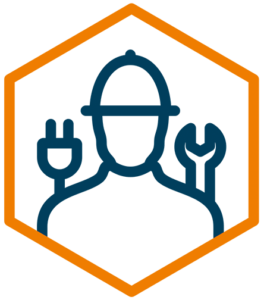 Smooth interaction between subcontractors
With Faircom Industry Solutions you can control and monitor all processes from a single source. You avoid the usual time delays caused by imponderables in the handling and onward transport of your plants and machines. Access experienced and already instructed personnel on site. You reduce the effort required for setting up and monitoring the construction site, replenishment delivery and, if necessary, the development of additional infrastructure.
Your technicians, engineers and project managers on site will be prepared, instructed and accommodated without unnecessary stress. In this way, we enable your experts to implement the project effectively and efficiently, if desired always supervised by a project coordinator on site.
Installation support
Well-rehearsed staff: engineers, mechanics and electricians, translators
Support in the coordination of all departments and authorities involved
Existing supply chain, transfer of all consumables and accessories
Fluid management – operating resources, waste management, disposal etc.
Import of required materials and components
Maybe this is also interresting for you