About us
Faircom Industry Solutions GmbH
With over 50 years of combined intercultural management and project experience, the core team of Faircom Industry Solutions GmbH builds on well-founded and proven concepts. Based on the experience from similar international projects, we see ourselves as bridge builders as well as specialists for the realization of your projects on-site.
Relevant experiences
During the installation and commissioning of a production line in Vietnam, the idea for Faircom Industry Solutions was born. Faircom Industry Solutions specializes in supporting companies in relocating and setting up production.
Especially in the emerging markets, typical weaknesses can be found in the areas of site preparation, material supply and personnel recruitment. Besides, there are the challenges of successful intercultural understanding.
With the establishment of internationally linked supply chains, Faircom Industry Solutions GmbH already has essential foundations in Vietnam and Russia. Appropriate networks are available for other countries.
Services of Faircom Industry Solutions GmbH
We offer:
efficient construction of new production facilities, implementation of production relocations and production start-up worldwide.
fast availability of an international supply chain for our clients.
consulting, briefing, site preparation, the realization of the relocation, support during installation, removal of local obstacles, clarification of intercultural problems.
management by international project managers with extensive experience.
Of course, you can also modularly use our services according to your specific needs.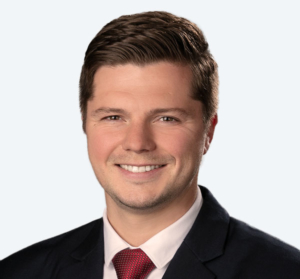 Waldemar Graf – Managing Director
Internationally experienced project manager (DE, CH, IN, RU, VN)
Div. success stories in complex project and site management
Responsible for relocation, implementation and commissioning of various engine and assembly lines
Intercultural competence in leadership and cooperation
Communicative independent of hierarchical boundaries
As a former competitive athlete, W. Graf is a passionate project manager who has created his standard by developing a new, more effective approach to project management. The mechanical engineer is characterized by his hands-on mentality.
Self-employed since 2013, he has been carrying out international projects ever since. His personal goal is to support the development of unused potential.
Waldemar Graf realized projects by or on behalf of the following companies: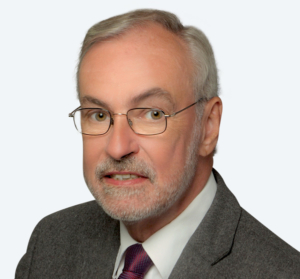 Rolf Thelen – Senior Consultant
Internationally experienced project planner and manager (BY, DE, IN, RU, VN)
Div. success stories in the restructuring of companies
Responsible planning and creation of various assembly lines
Intercultural competence in leadership and cooperation
Experienced negotiator in the international field
As a graduate engineer in mechanical engineering, he initially held management positions in various sectors for national and international companies. As a specialist for complex planning, R. Thelen made himself indispensable as an independent consultant in the realization of many critical projects and relocations. With his pragmatic and assertive approach, he has gained a far-reaching international reputation.
Rolf Thelen and Waldemar Graf get to know each other during international projects. Both have similar experience in the development and organization of new production lines under challenging conditions. Quickly "a good connection" is established, which finally leads to a partnership with Faircom Business Solutions.
Rolf Thelen realized projects by or on behalf of the following companies: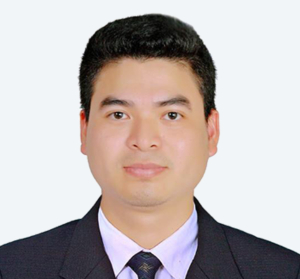 Tri Vu Quoc – Asia Manager
Internationally experienced project manager (DE, KR, KH, QA, SE, VN)
Div. success stories in steel construction and production
Strong network in South East Asia
Responsible management of various projects worldwide
Specialist for quality management
Intercultural competence in leadership and cooperation
Born in Hai Phong, Vietnam, Tri Vu Quoc graduated as a Technical Engineer and initially worked in quality assurance. However, after only a few years, he was given responsibility for international project work with subcontractors and he also took over production management in Qatar. With his farsightedness, he built up a distinctive network in Southeast Asia at an early stage and has since been continually expanding his international relationships. He is considered a proven expert in logistics and supply chain management.
In 2019, Vu Quoc Tri and Waldemar Graf got to know and to value each other while setting up a production line in Vietnam. They share extensive intercultural experience and international contacts. Mr. Quoc also brings a well-developed network across the region. His background and skills make him a welcome partner in the newly founded Faircom Industry Solutions.
Tri Vu Quoc realized projects by or on behalf of the following companies: