About us
Faircom Industry Solutions
Faircom Industry Solutions is a newly founded company ready to take on major tasks. With more than 50 years of intercultural management and project experience, we build on a sound concept that has already proven itself in the run-up to the company's foundation. Based on the analysis and implementation of corresponding projects in Vietnam, Faircom Industry Solutions sees itself both as a bridge builder and as a specialist for the realisation of your projects on site.
Relevant experiences
While managing the installation and commissioning of a production line for crankshafts on behalf of the automobile manufacturer VINFAST, the idea of founding a company specializing in Vietnam was born.
Typical weaknesses in the areas of site preparation, material supply and personnel recruitment present European and US companies with sometimes insurmountable difficulties. In addition, there are the challenges of successful intercultural understanding.
With the establishment of a nationwide and internationally linked supply chain across all strategically important locations, Faircom Industry Solutions now has the most important basis for successful project work in Vietnam.
Our branch in Ho Chi Min City provides our customers with a basic bridgehead for all further activities in Vietnam.
Services of Faircom Industry Solutions
Enabling efficient implementation of production relocations, the start of production and comparable projects in Vietnam and neighbouring countries
Fast availability of the international supply chain for our clients
Comprehensive services in consulting and instruction, site preparation, realisation of the relocation, support during installation, removal of local obstacles, clarification of intercultural problems
Management by a core team of international project managers with extensive experience in planning, project management and logistics
Of course, you can also modularly use our services according to your specific needs.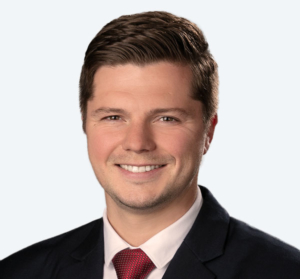 Waldemar Graf – Managing Director
Internationally experienced project manager (Deu, Rus, Ind, Vnm)
Various success stories in complex project and construction site management
Responsible relocation, implementation and commissioning of various engine and assembly lines
Intercultural competence in leadership and cooperation
Communicative independent of hierarchical boundaries
As a multiple Baden-Württemberg state champion in athletics, engineer Waldemar Graf has been accustomed to a firm grip since his youth. With the extremely effective self-motivation of the competitive athlete, he decides early in 2013 for an independent career. The planning engineer is earning his first spurs as a project manager with well-known customers such as Daimler AG and MAN Truck & Bus AG.
During early assignments as a project manager abroad Graf acquires assertiveness, personal responsibility and intercultural tact. These abilities prove themselves at the latest during the successful implementation of a production process in India. By coordinating the development and introduction of a new product logic for the pre-assembly of vehicle components at MAN Truck & Bus AG, Waldemar Graf is able to demonstrate his skills in mapping, communicating and mastering highly complex interrelationships.
In the following years until 2018, his affinity for construction site management and the associated implementation of entire production lines develops in management tasks for various major projects in Russia and Asia. Despite his long breathing in difficult negotiations and coping with adverse local circumstances, Graf attaches great importance to efficiency. Experiences of many competitors have shown him that cost-intensive and project-endangering delays occur without forward-looking planning and rapid solutions to internal and external complications.
Following the commissioning of a crankshaft production line within 10 weeks of the arrival of the first components in Vietnam in 2019, Graf decides to establish Faircom Business Solutions after thorough preparation. Within a very short time, he succeeds in getting two experienced partners and proven management experts on board: Vu Quoc Tri and Rolf Thelen. At the same time, with the installation of an internationally linked supply chain by Vietnam, he lays the foundation for the rapid success of the new company's clients.
Waldemar Graf realized projects by or on behalf of the following companies: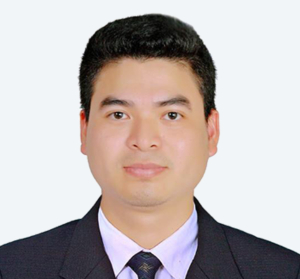 Tri Vu Quoc – Country Manager Vietnam
Internationally experienced project manager (Vnm, Qat, Deu, Kor, Khm, Swe)
Div. success stories in steel construction and production
Strong network in and around Vietnam
Responsible management of various projects worldwide
Specialist for Quality Management
Intercultural competence in leadership and cooperation
Mr. Vu Quoc Tri is characterized by his very own determination. Born in 1985 in Hải Phòng, the third largest city in Vietnam, he moves to Hà Nội early to reach his graduation as a technical engineer already in 2009. After completing his studies, he starts his career in the area of steel equipment manufacturing and construction, which plays a major role in up-and-coming Vietnam.
After his first year as a quality inspector for piping systems and cranes, he is already in charge of quality assurance, having made a significant contribution to speeding up the processes in steel construction. At the same time, he is responsible for international project work with subcontractors. As a project manager, he takes on tasks that take him to Germany and the Netherlands. He is supported in this by perfect English. He also acquires the basics of the German language.
The year 2011 will already see him as production manager and project manager in Qatar. In the fast change between Qatar and Vietnam he manages to additionally take over the sales management of the company in 2012.
In the years up to 2015, he will manage several parallel projects in both Korea and Cambodia. In 2015 he finally takes over the management of the company in Vietnam. During several stays in Germany, Sweden, Belgium and Denmark, he succeedes in expanding international relations in the form of various orders and projects and also completes training in the principles of renewable energies. In additional, he joins in a group of global forwarding companies. This to strengthen his skills in maritime and inland navigation as well as in packing, loading and filling cargoes in order to master corresponding projects.
In 2019 Vu Quoc Tri and Waldemar Graf get to know and appreciate each other during the intensive cooperation for the relocation of a larger production line. Both have extensive intercultural experience and international contacts. Mr. Vu Quoc Tri can also contribute with a well-developed network via Vietnam and the neighbouring countries. With his background and skills he is a welcome partner in the newly founded Faircom Business Solutions.
Vu Quoc Tri realized projects by or on behalf of the following companies: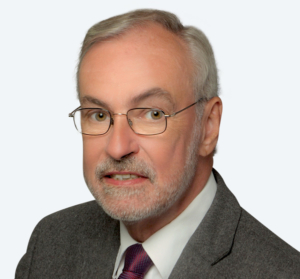 Rolf Thelen – Senior Consultant
Internationally experienced project planner and manager (Deu, Rus, Eur, Ind, Vn
Div. success stories in the restructuring of companies
Responsible planning and construction of various assembly lines
Intercultural competence in leadership and cooperation
Experienced negotiator in the international arena
Rolf Thelen will make his extensive experience available to Faircom Business Solutions as Senior Consultant. Since the 1980s, the graduate engineer for mechanical engineering has made a name for himself in numerous national and international projects. However, the beginning of his career is a classic career in leading positions in the different branches. In the course of this time, however, Rolf Thelen realizes that he is more interested in variety and exciting challenges in independent project management.
Of course, his good reputation in the car-industry is also a factor here. His first projects include the production organisation of car conversions or the organisation of first sample production of successful car models. But results such as reducing production times to 50% in the 1990s also recommend him for larger tasks. This includes, for example, the complete restructuring of a former model plant in the new German states.
The introduction of a QM system according to ISO 9001 in an international company gives him his first intercultural experience. He is then commissioned by well-known companies to restructure or develop new parts of the company. For many years Rolf Thelen works as an independent senior consultant for a German automobile manufacturer. The company commissions him, for example, with the planning of assembly lines at home and abroad. This results in good connections to Russia and the neighbouring countries. Rolf Thelen succeeds in securing the recognition of government agencies by organizing, for example, industrial parks and similar initiatives in Belarus. So he occasionally promotes international cooperation as a representative of the established embassy in Germany.
Rolf Thelen and Waldemar Graf get to know each other a few years before the foundation of Faircom Business Solutions through contacts in international projects. Both have similar experiences from their time in Russia in the development and organisation of new production lines under challenging conditions. A "good connection" quickly develops, which finally leads to a partnership with Faircom Business Solutions.
Rolf Thelen realized projects by or on behalf of the following companies: