PRODUCTION RELOCATION
The high complexity of such a project makes it advisable to seek the support of experienced experts in the field. The risks that may arise for your own company should be minimized from the very beginning.
The relocation of a production line confronts the management with entirely new challenges, especially concerning interface management.
Multidimensional dependencies characterize each project: transport, import, culture, language, infrastructure, supply chain, legal and safety matters
Unpredictable changes in local conditions at the destination are usual, but jeopardize the complex interaction of all planning steps.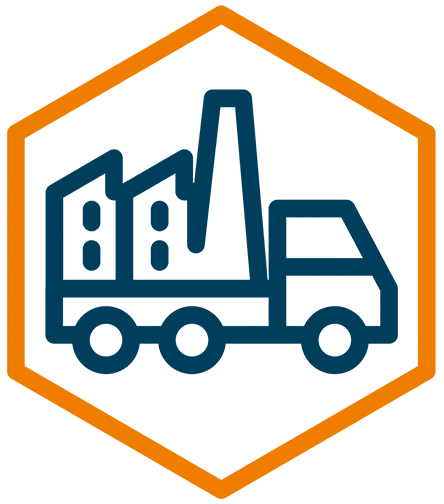 Are you looking for a competent partner with the appropriate experience and network?
Concerning the particular initial situation, we can offer you the following services.
Service profile production relocation
We offer:
planning support based on realistic feasibility studies—integration of proven fall-back solutions for each project phase.
establishing a local agent network for customs, infrastructure and jurisdiction. Supply chain installation, site analysis and development.
coaching for interface management with a rapid change of perspective and independent management reporting. Cultural and language support.
coordination of the implementation and, if necessary, project management on site.
deployment of Augmented Reality* to generate content as well as for contactless and efficient implementation for the specialists during the on-site installation.
Our services are carefully coordinated with the customer and are tailored to the practical requirements. We also offer integrated solutions in the form of turnkey relocations.
*With the use of AR technology, presentations of complicated facts, as well as assembly steps, are generated simply. On-site, they are worked through interactively with the control center. AR reduces on-site personnel deployment.