E-Mobility Projects
Electromobility projects are becoming increasingly important. The new connections between energy supply, private as well as public e-mobility and all related services and products such as electric vehicles require new approaches to standardization, telecommunication, access management and especially user friendliness.Typical projects in the e-mobility area for Faircom are e.g. the setup of battery manufacturing for the automotive industry or here also the setup of electric motor manufacturing etc. All these projects are characterized by high dynamics and critical schedules. New types of cooperation between different suppliers, cross-industry interface management and controlled know-how transfer describe as keywords the challenges that are in the room for every new e-mobility project.
Requirements and solutions for collaboration, the respective plants and even more so the production lines have to be developed "on the fly" during the project duration.
In this agile project environment of simultaneous engineering, there is often a certain start-up atmosphere, since prototypes are always involved. This approach requires different hierarchies and new communication approaches.
It is not uncommon for seasoned project managers to be overwhelmed by the daily changing circumstances and the necessary flexibility.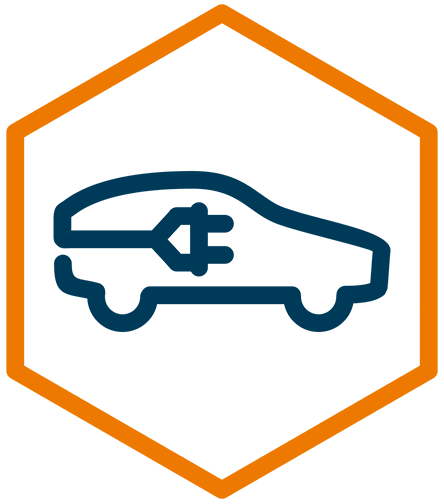 Performance Profile E-Mobility Solutions:
Faircom takes over the project management for different aspects of your e-mobility projects. Depending on the initial situation, we offer the following services:
Project initiation and planning support
Coaching for interface management with quick change of perspective
Negotiations and agreements with all project participants
Implementation of an efficient structure
Upgrading of the lines via appropriate trainings
Realization and start of production
Provision of experienced freelancers to cover gaps on an ad-hoc basis
Our services are available on a modular basis. Faircom Industry Solution offers you know-how in e-mobility for your project or supports you directly in all project steps up to the complete realization. Please simply contact us.
The possibilities of e-mobility
The real drivers for the widespread introduction of e-mobility are the government targets for reducing CO2 emissions. They stipulate strict limits by 2030, non-compliance with which is to be sharply sanctioned. As a result, carmakers and commercial vehicle manufacturers in particular are extremely busy pushing ahead with the development of suitable vehicles and converting their own conveyor belts.
In addition, a large number of companies are striving to build up the infrastructure required for electromobility. The major energy providers plus hundreds of suppliers, operators of charging stations and many other parties involved have to implement new structures and processes at lightning speed. Due to the large number of impact factors as well as participating companies, a previously unknown complexity of the mixed situation has to be managed.
The great complexity of implementation
The number of necessary players and their respective interests and tasks is almost impossible to keep track of. Everyone wants to grab a piece of the pie of funding and economic profits. However, this requires coordination processes and interface management that more than overwhelms the existing systems. In addition, there is an enormous heterogeneity in the current supply of the European member states.
This alone can lead to a distortion that drastically endangers free competition. In this situation, the hour has come for consulting companies that can demonstrate thorough experience in areas such as production relocation and production set-up. On the other hand, they must have the intellectual capacity and flexibility to keep a handle on the volatility and other fluctuations that may occur at any time.
Risks and opportunities
The following factors play a significant role in both challenges and opportunities. The Russian war in Ukraine, along with the failure to deliver energy, is accelerating the transformation of Europe's energy supply from fossil fuels to alternative forms of energy generation. The disrupted cross-border interplay between energy producers and consumers is endangering the orderly transition of power supply and power transport for the infrastructure of electromobility.
The impact of the Corona epidemic threatens and paralyzes transatlantic supply routes to the point of drastic production losses. The dependence on certain raw materials such as rare earths poses a significant risk, for example, to achieving the goal of 30 million electric-powered vehicles. The nationwide expansion with charging stations is currently being carried out by many companies. They are joining forces on a case-by-case basis to form cooperative ventures. Overarching institutions need to be formed, and their greatest challenges lie in smooth interface management.
Challenges for e-mobility
The differences in the supply of charging stations in European countries are dramatic. The gap is between about 200 charging stations in Bulgaria and about 70,000 charging stations in the Netherlands. These differences have the greatest impact on the sale of electric vehicles as in 10 to 20 years on international transport. Similarly, there are differences between providers, technologies, and the payment processes for charging.
The time difference between high-power charging and 22kW charging for heavy commercial traffic is 20 hours or more. This often makes cross-border traffic almost inconceivable. At the same time, the number of electric vehicles that can be sold in Germany depends to a large extent on the expansion of charging options. There is a profound need for improvement in the cities. This is due to real estate prices, the age of large residential buildings and the sheer volume of users.